measure ring size
Rings
Our ring sizes are based on EU ring sizes. There are several ways to find out your ring size. We have put together a guide for you with the different ways to find out your size. Tips and tricks, as well as an international conversion chart.

If in doubt, feel free to come into one of our shops to measure or visit a jeweller near you.
click here for the guide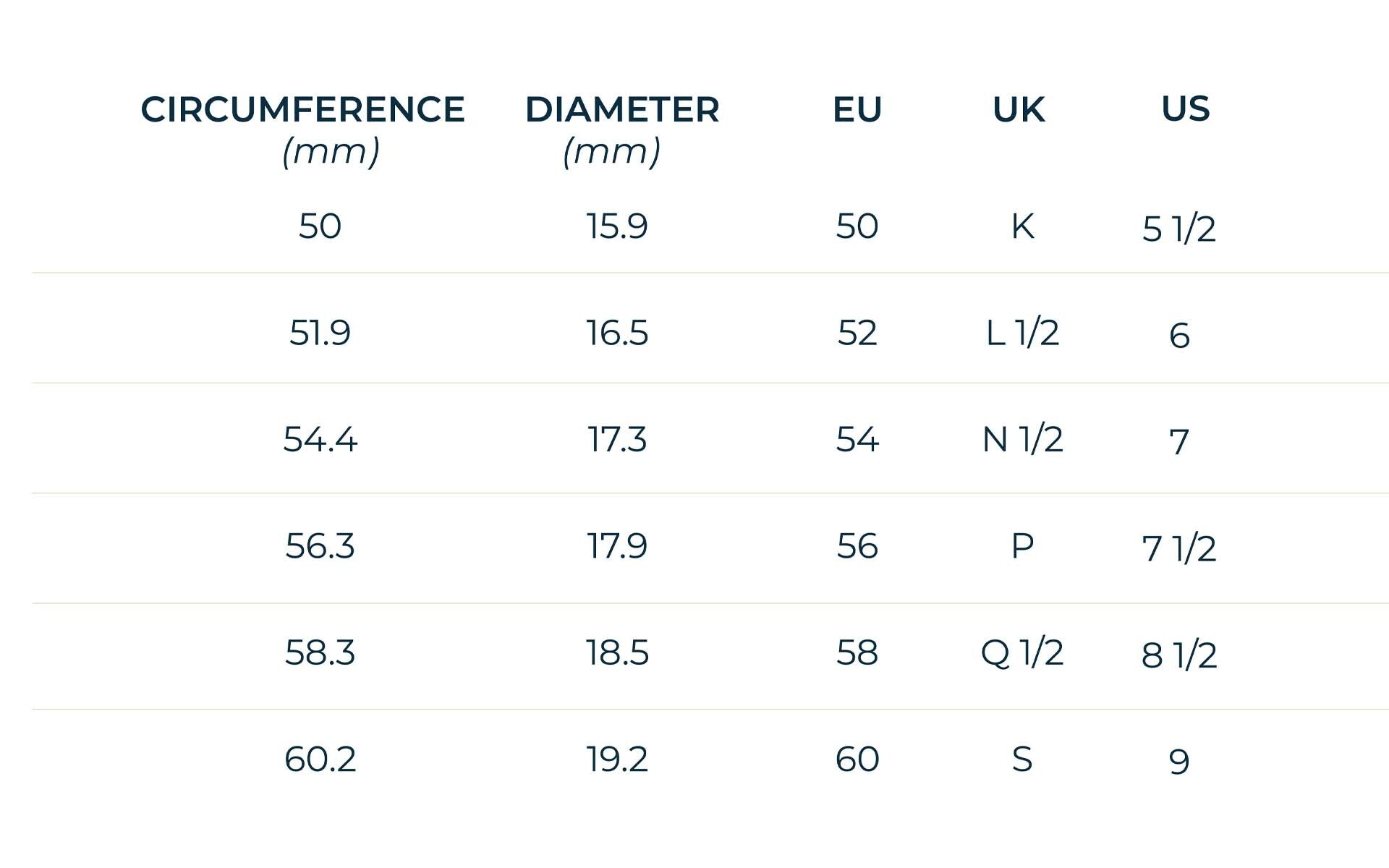 your necklace length
necklaces
We offer two different chain lengths for our Pret line (silver jewelry). Our regular chain, which comes with all the pendants in the Pret line, is 45cm (17.5 inches) long. Alternatively, our long chain is 61cm (24 inches) long. Both are infinitely adjustable to shorten to your desired length.
Our Fine line comes with a thinner 14k gold chain in 45cm length as well as a second hook to reduce the size to about 42cm. For a customized chain, feel free to
contact us
.
determine your bracelet size
bangles & bracelets
The bracelets of the Pret line are equipped with an internal silicone mechanism to adjust the bracelet to your wrist (max. 17.5cm). The bracelets of the other lines have two hooks to adjust the bracelets (17.5cm & 14.5cm).

Our bracelets come in sizes S (approx. 52x43mm), M (57x46mm), L (62x50mm) and XL (65x52mm).

Measure your wrist using a tape and wrap it around your arm. We recommend taking into account whether you want to wear it tight or loose.